This is a quick view of how I looked throughout the week for a part of it. Some new things I bought in Sweden and a shirt I only bought yesterday. But that will all be shown later on my blog. By the way, everything about Sweden is still to come, but if selecting between almost 2000 pictures the ones I want to keep is hard, imagine selecting a couple of pictures for one humble blog :) so I got my work cut out to show you the best of Sweden. Now this weeks review....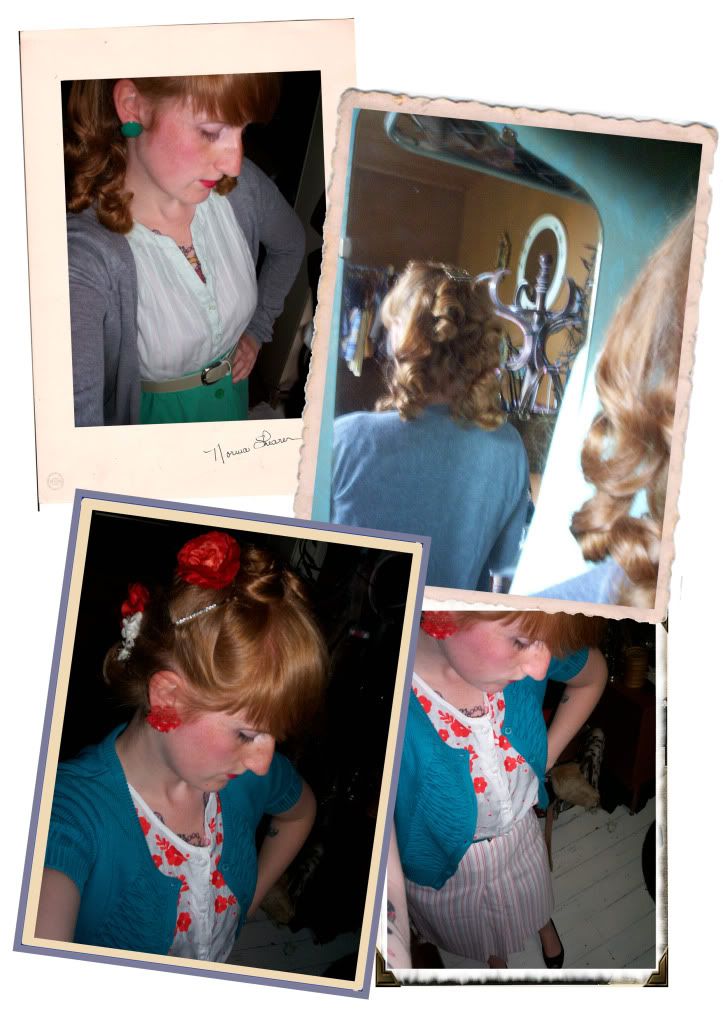 Top picture features a new skirt and bottom picture features a new cardigan. I love putting flowers in my hair, I brightens everything up immediatly.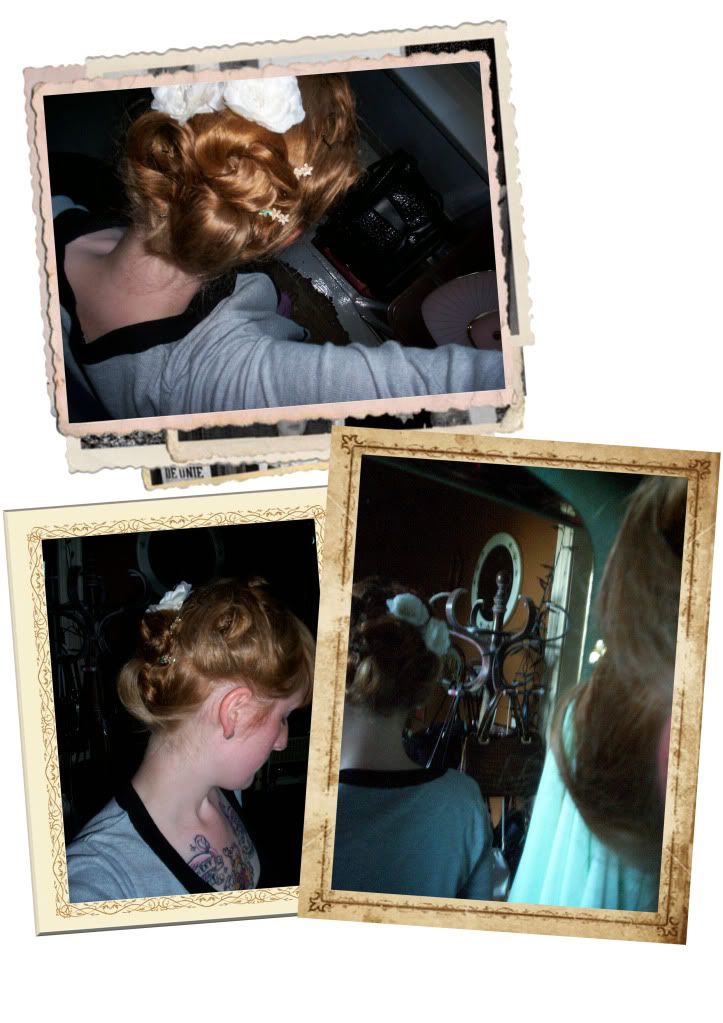 This picture also features a new cardigan. Here without buttons :) it had ugly big fake golden buttons, a bit too much, I bought pretty black buttons, which will make the cardigan a lot less fake sailor and just pretty as it's supposed to be.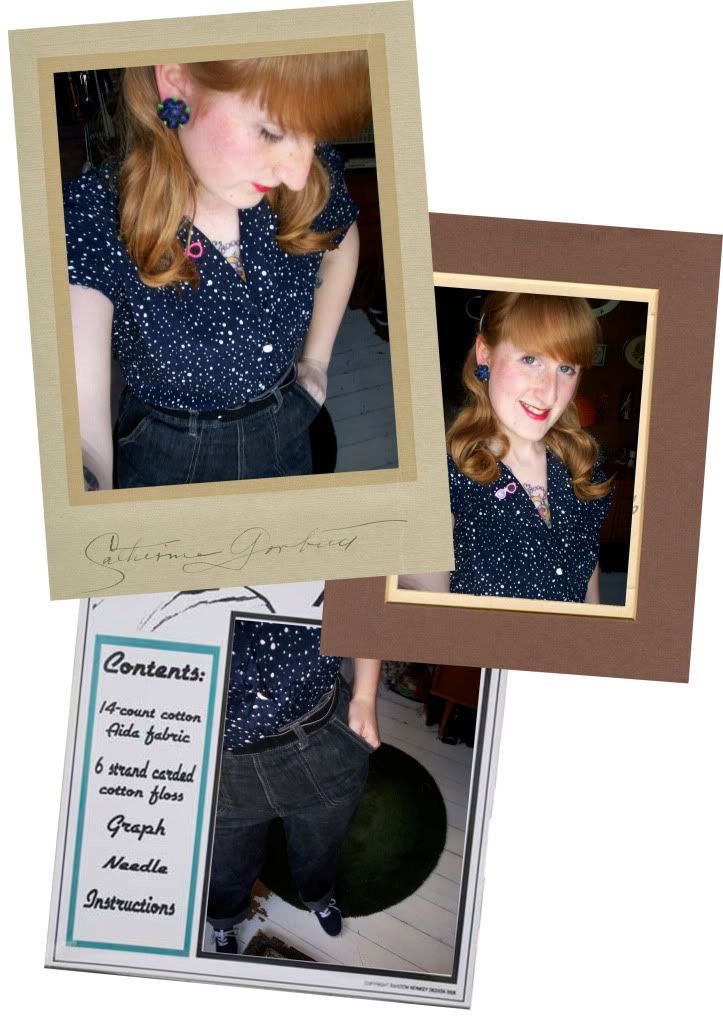 This picture features my cute new shoes and the blouse I only bought yesterday. And the most beautiful earring I have ever owned and my cute pink sunglassesbrooch (bought before Sweden). Oh yeah and off course my beloved Freddies, couldn't live without 'em.
So now you just have to wait until I show you my Swedenadventure, the place that's heaven to me!! Tonight going to dinner and see a scary movie with my sister Evelien. Until then good day to you!!