I've really really been a bad blogger lately. Just haven't gotten the time to come round to it. But here I am. About 2 weeks ago, me, Celine, Nathalie and Aaike went to Satanic Stomp in Speyer, Germany. It's a psychobilly festival. It was goooddddddddddddddddddddd !!! I really enjoyed myself so much !! The first day I was a little bit drunk but oohh well :) I survived and had a blast! Here are a couple of pictures of it.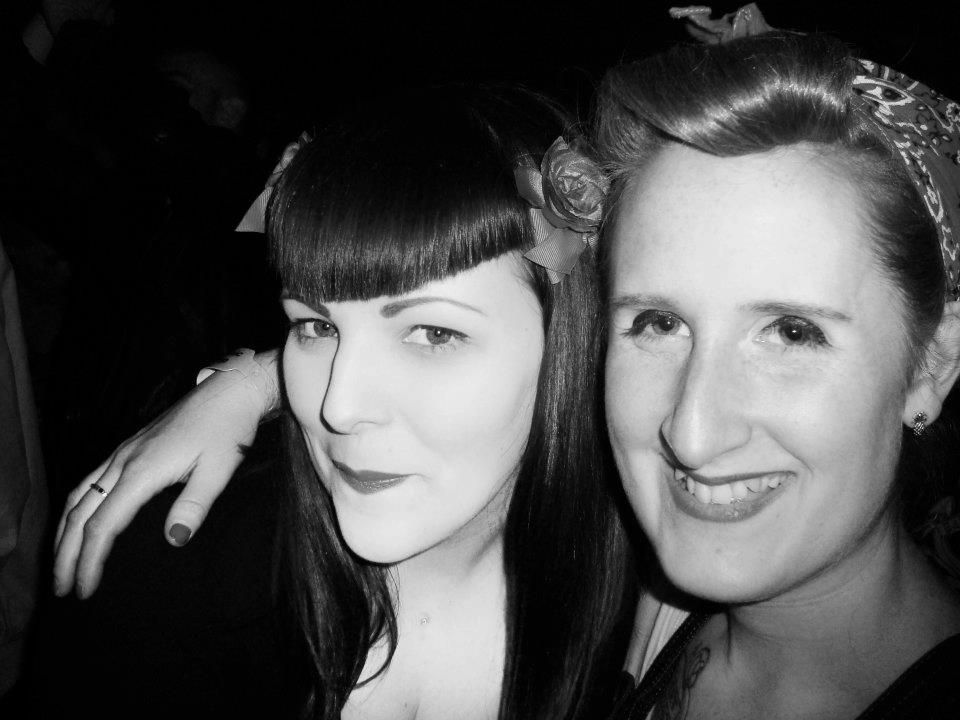 This is me and Celine, allready a bit drunk :)
Don't touch the bangs!!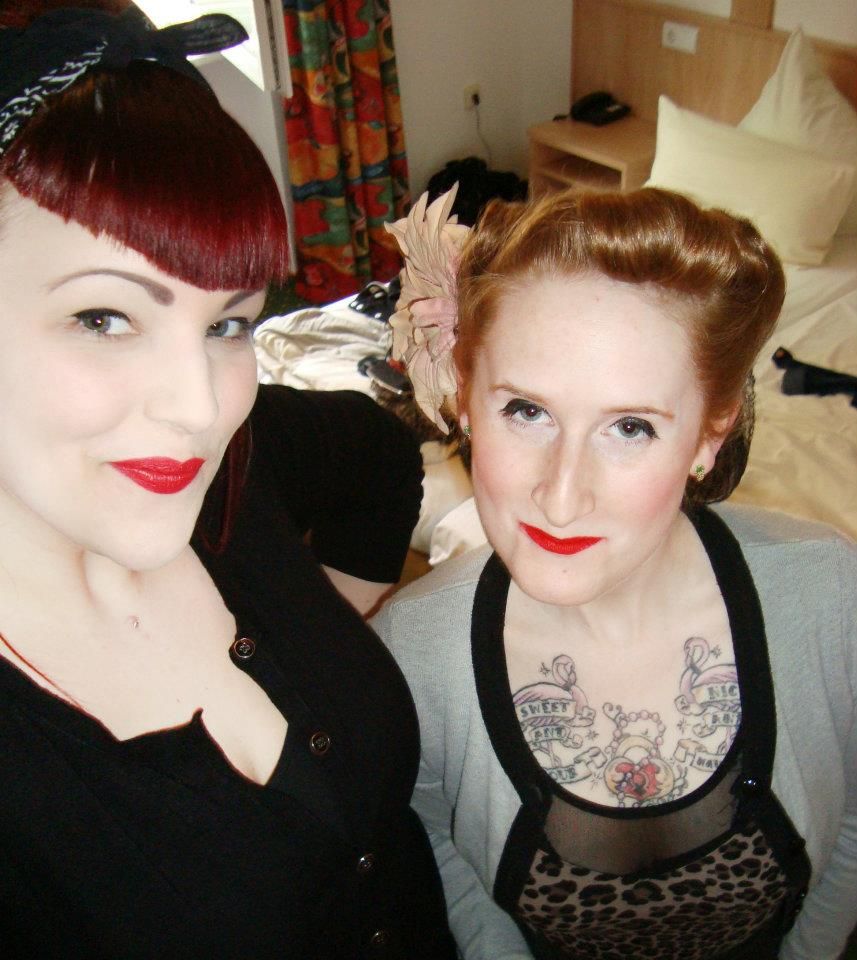 We in our hotelroom. My hair looked great that day :) until I got too drunk to realize my roll was hanging loose :) oh well. That's the consequence of partying.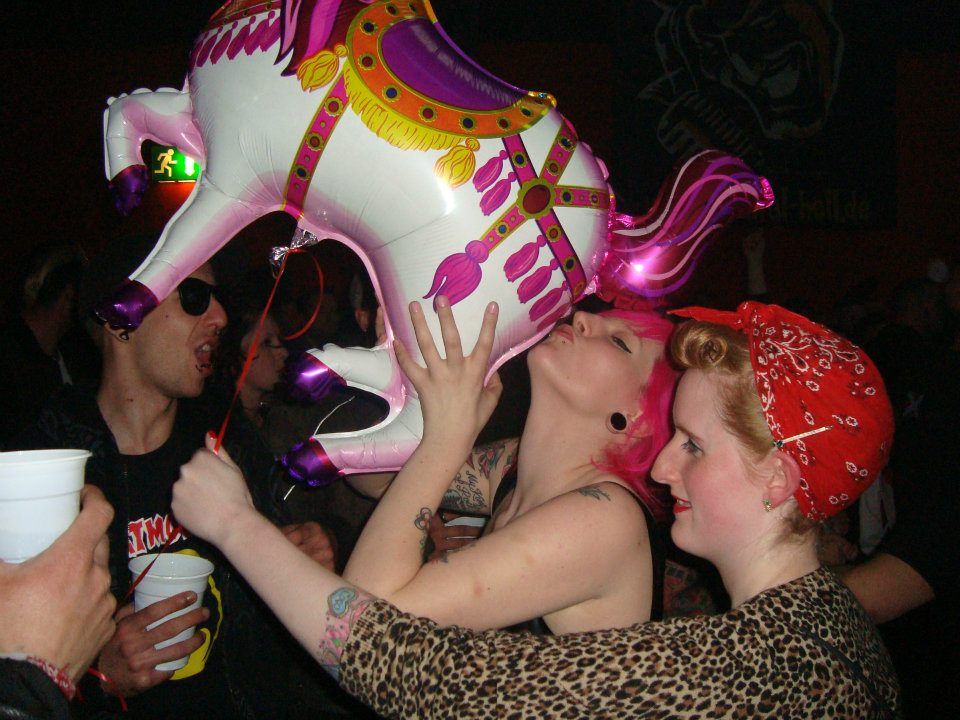 The pink pony everybody loved and wanted! It wasn't ours and sadly our plan to steal it only lasted a couple of minutes :). You can also see Sue in the pictures :) or pink Sue matching the pink pony.
Me, Celine and Aaike.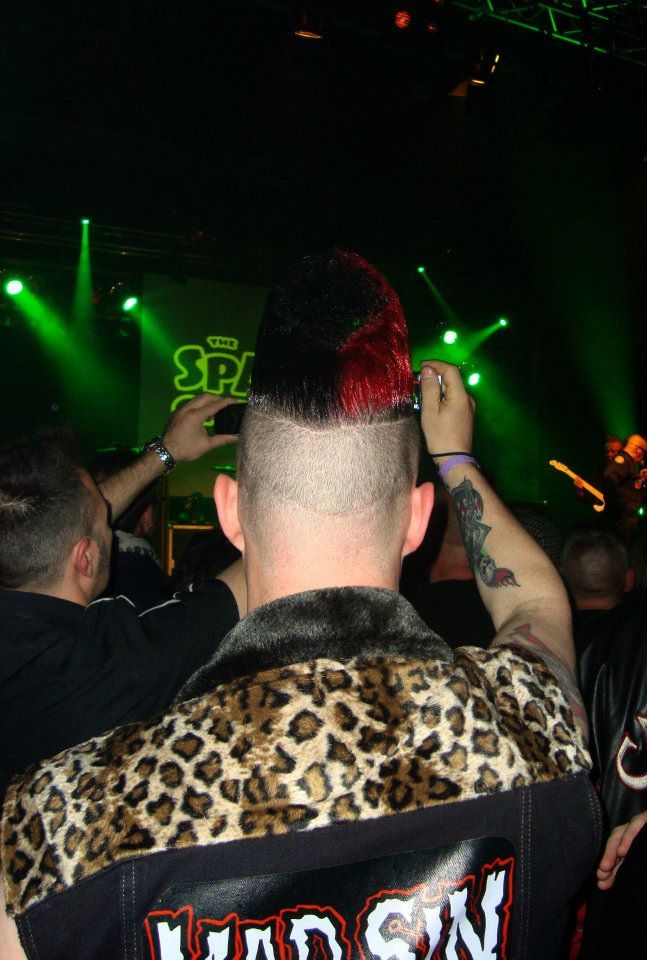 There were lot's and lot's of psycho's around!!!
Me, Aaike and Nathalie.
Again, it was so much fun and I'm defenatly going again next year. Speyer here I come!!!