2 weeks ago, I met up with one of my best friends Hanne and we went out for lunch and shopping !!! We ate at Berlin, a very cosy, stylish place, with very delicious food!! Afterwards we headed out to do some shopping. I ended up buying a beautiful Bettie Page collection skirt I've wanted a while now!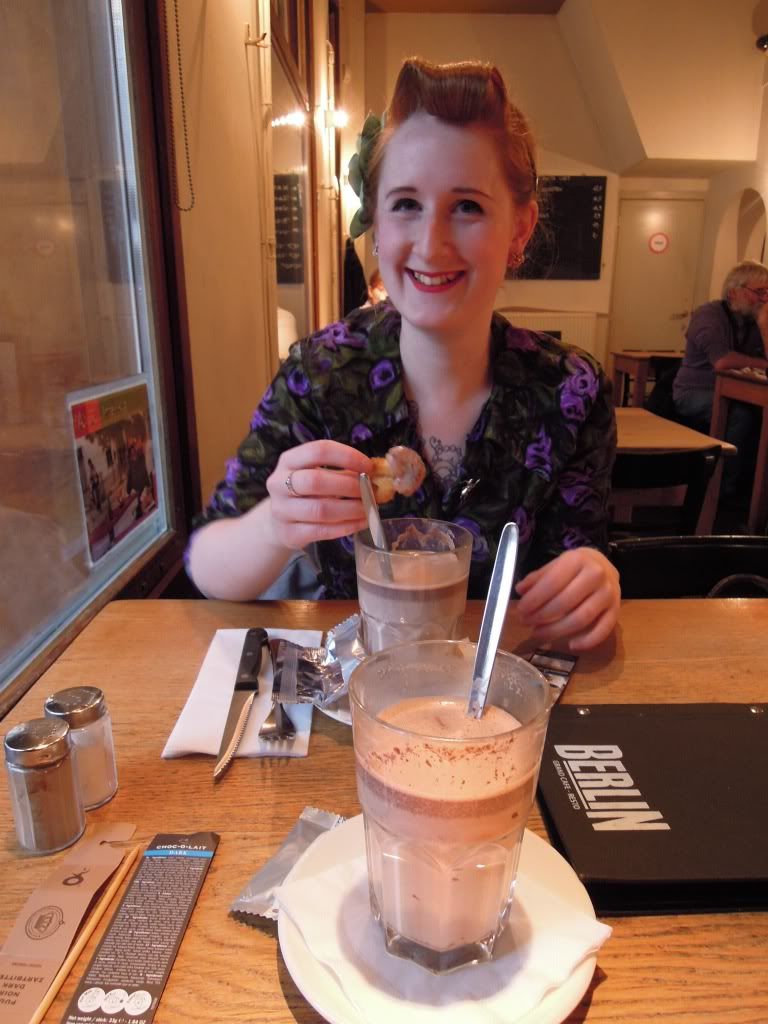 My oh so yummy hot chocolate!!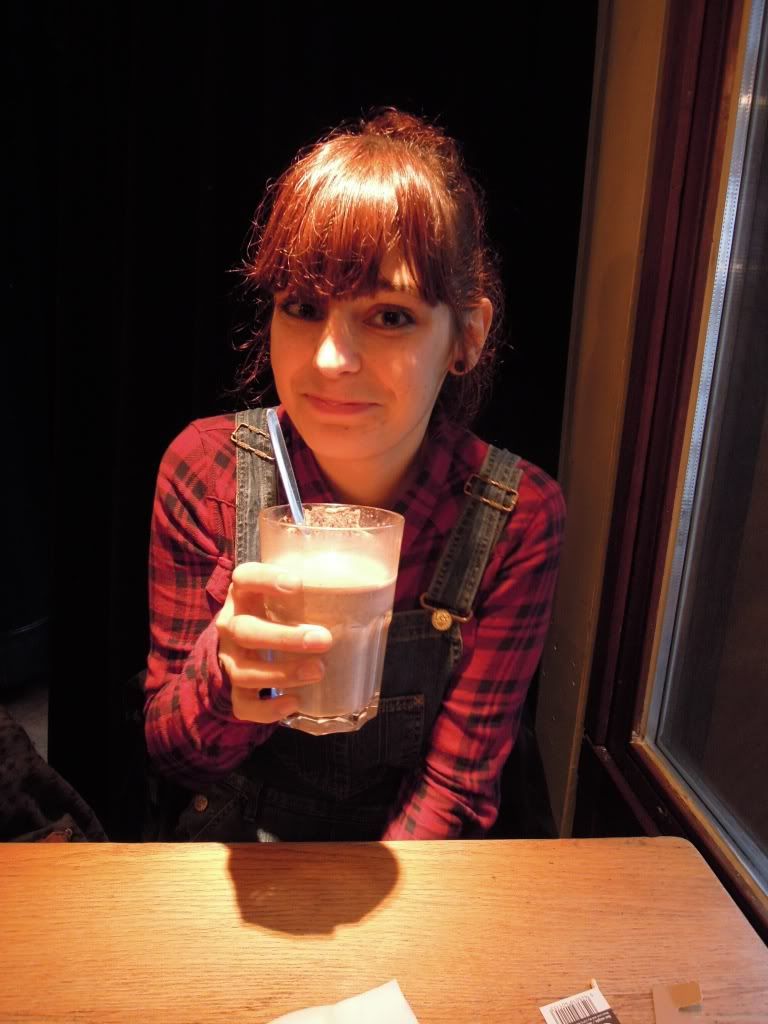 Cutiepie Hanne!!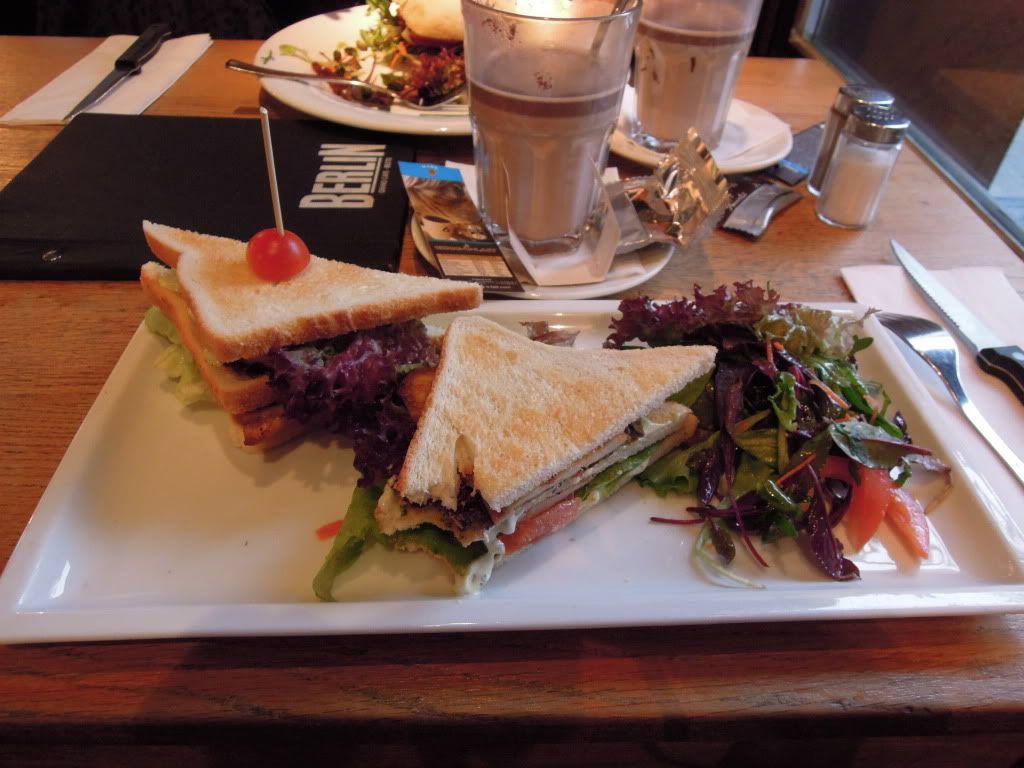 My delicious Chicken and Bacon sandwich!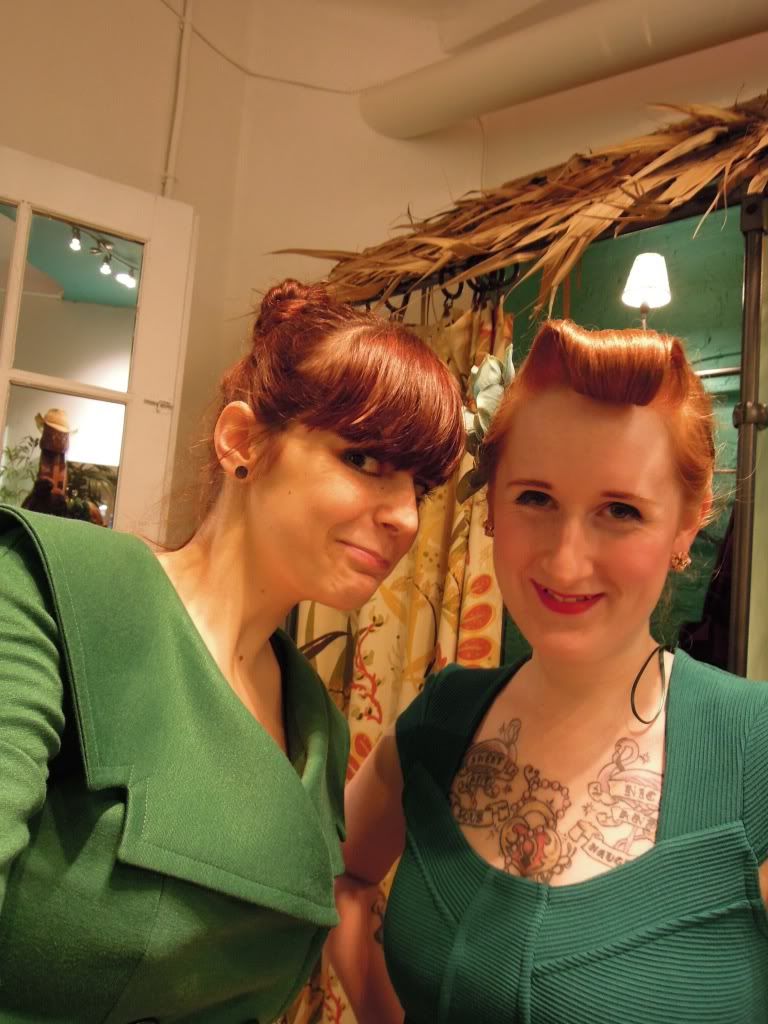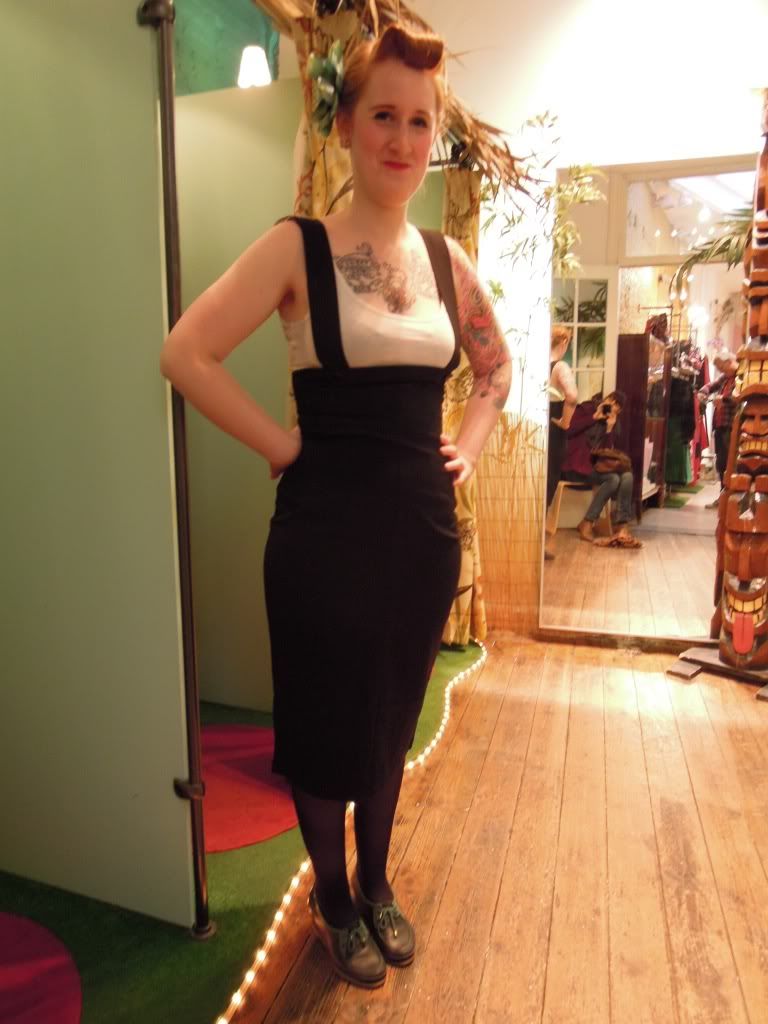 And the skirt, I ended up buying!!!