The first part of Sweden and one of the most important ones. The most beautiful nature I've ever seen. Sunsets you say oooohhhhh to, beautiful lakes and sandy beaches. A forest on your left and a big rock on your right, while a moose crosses the street (which we named Foena). Such a beautiful country. But I'm going to let the pictures do the rest of the talking, just because they're so beautiful. Oh yeah you can see my bathing suit in the second picture on top, where I'm standing in the water.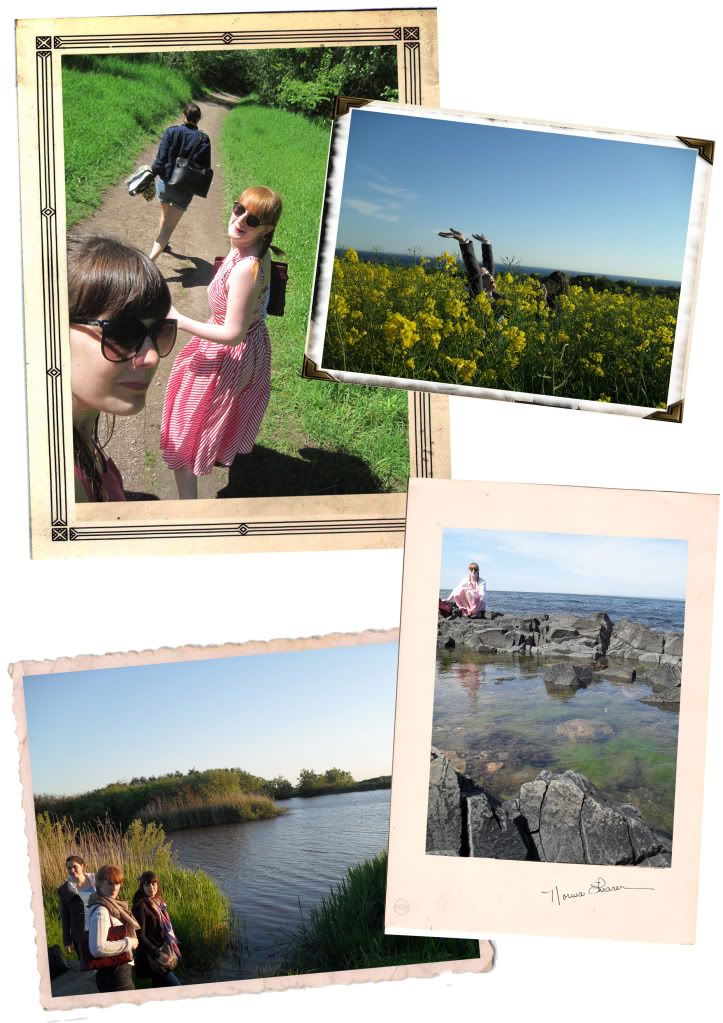 Now last but not least, the most beautiful picture taken of me on vacation, walking through the meadow.
I hope you enjoyed part 1 of Sweden. There are still 6 parts coming, at least if I don't make up another part, hence almost 2000 pictures to choose from. But until then, enjoy your tuesdayevening.