I mentioned a while ago (about 3 weeks ago) that I was going on a weekend with my friends to the sea and that I was going to show you pictures after. Well the pictures have finally arrived :). Hope you enjoy them.
The first night we went to dinner at a good restaurant in the harbor. Later we went to see the fireworks, which was a bit disappointing, but sometimes pretty. And later on the evening we went for a drink, at a club/bar on the beach.
The second night, we made a bbq at our little house and afterwards we went out to dance. But the clubs were a bit disappointing. Can you say bad music?!!
On the second day, we went for a bikeride through the nature. Which was really fun, but exhausting at the same time. The sun was shining all day, so it was perfect weather to go out on a bikeride.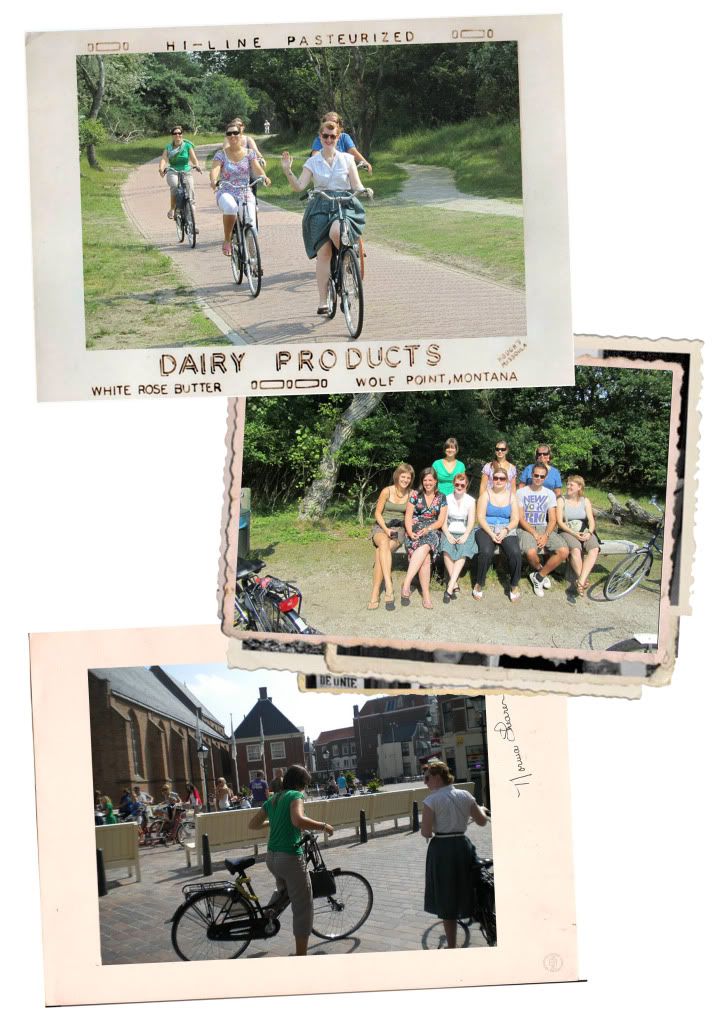 On the third day, we went to a museum of Escher, which was really fasinating. And afterwards we had dinner at a italian pizza/pasta place. The food again was really great!!!