I tried a new hairstyle, which is perfect for hot summer days. Faux bangs, victory rolls (my way :) haha) and the rest put up. Then just add a ton of flowers and you're ready to go !!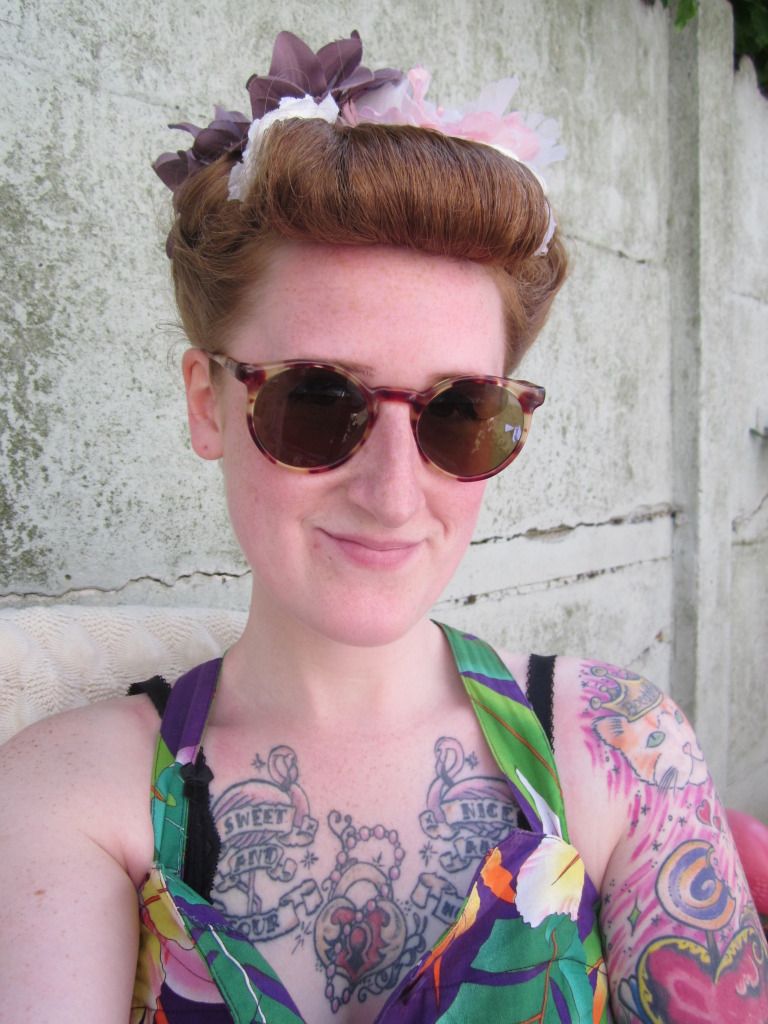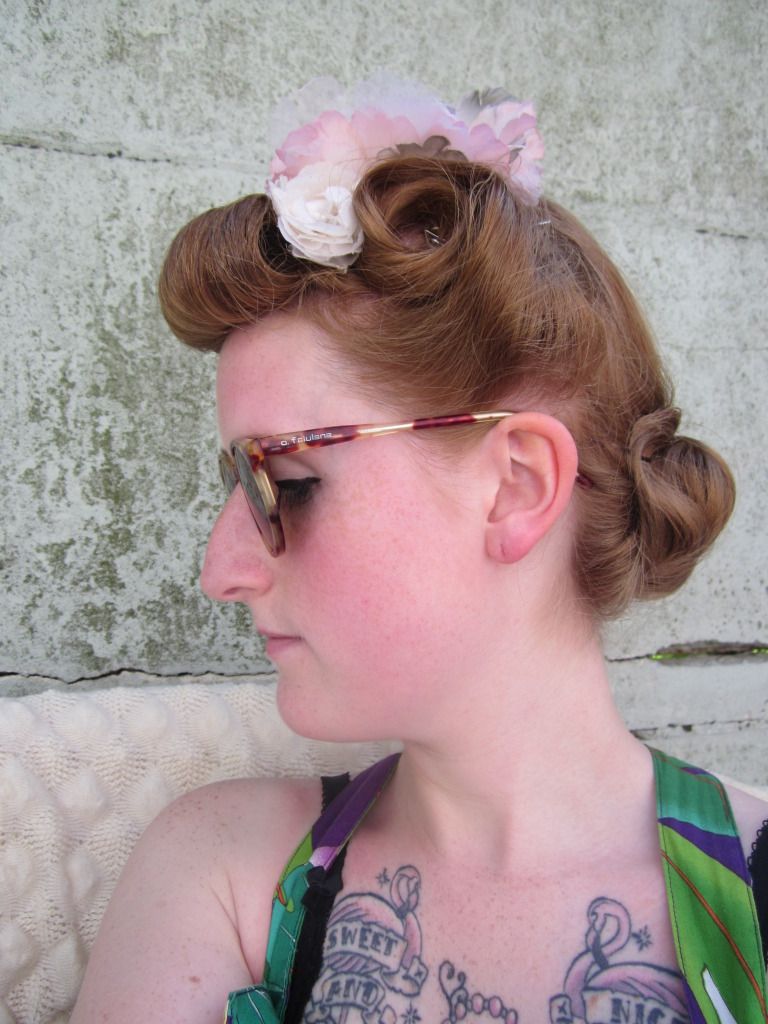 I really like the side!!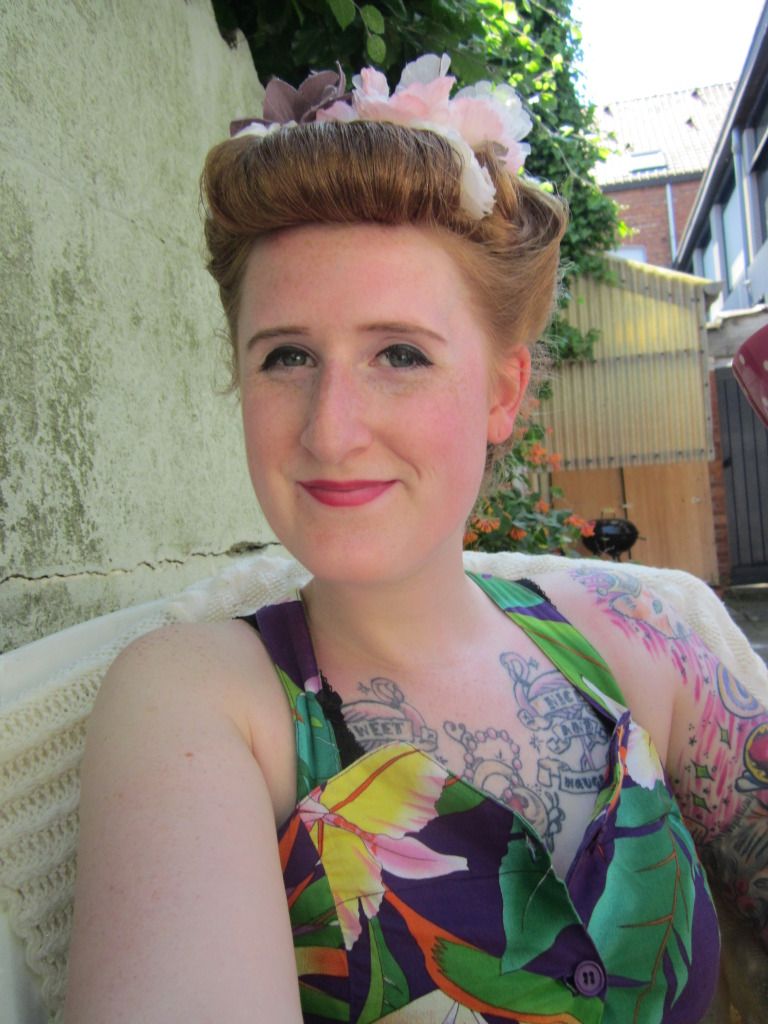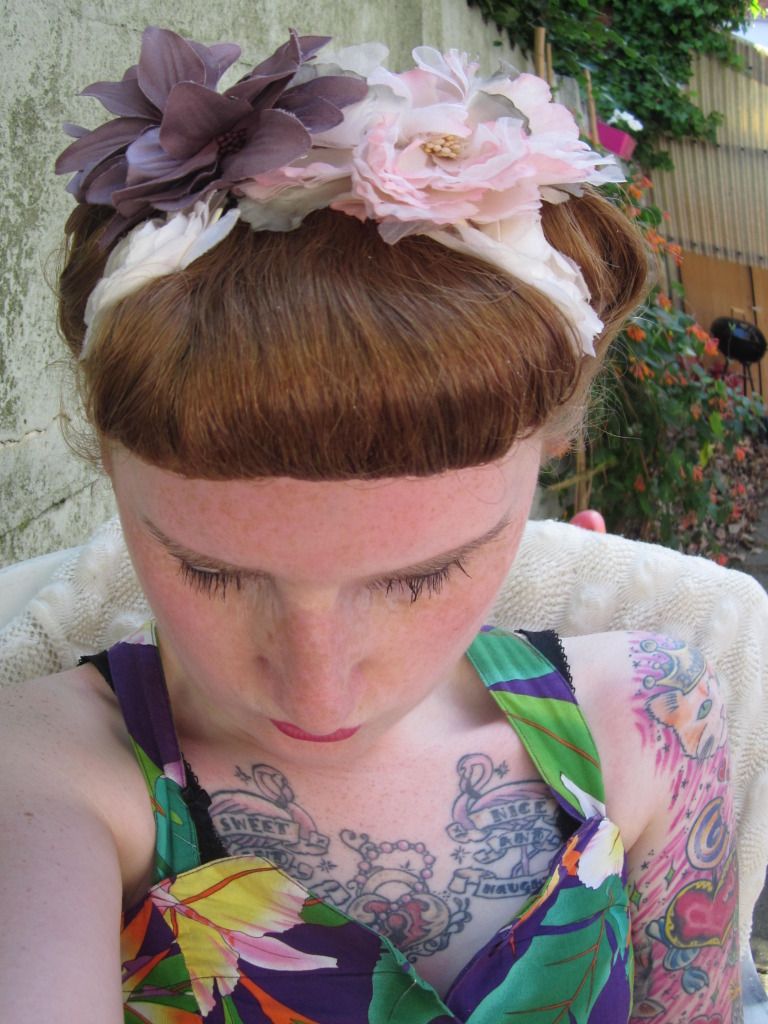 The last picture is taken with Fish Eye effect, so you don't think oh my what's wrong with her head :).