After a long time of being to lazy to blog, I've finally decided to post some pictures from London. The reason why it took me so long is because I still don't have photoshop on my computer and before the A**HOLES stole my laptop I edited my photos in photoshop. But no further due, here are some of my pictures.
The first day, we went to Camden Town do to some shopping. At lunch time, we stopped at a place called "The Diner". Complete in it's 50s style interior and matching music and off course the most delicious burgers ever !!! And the cutest thing was that they served their fries and burgers in a little teeny tiny red basket just like they do in Amerika.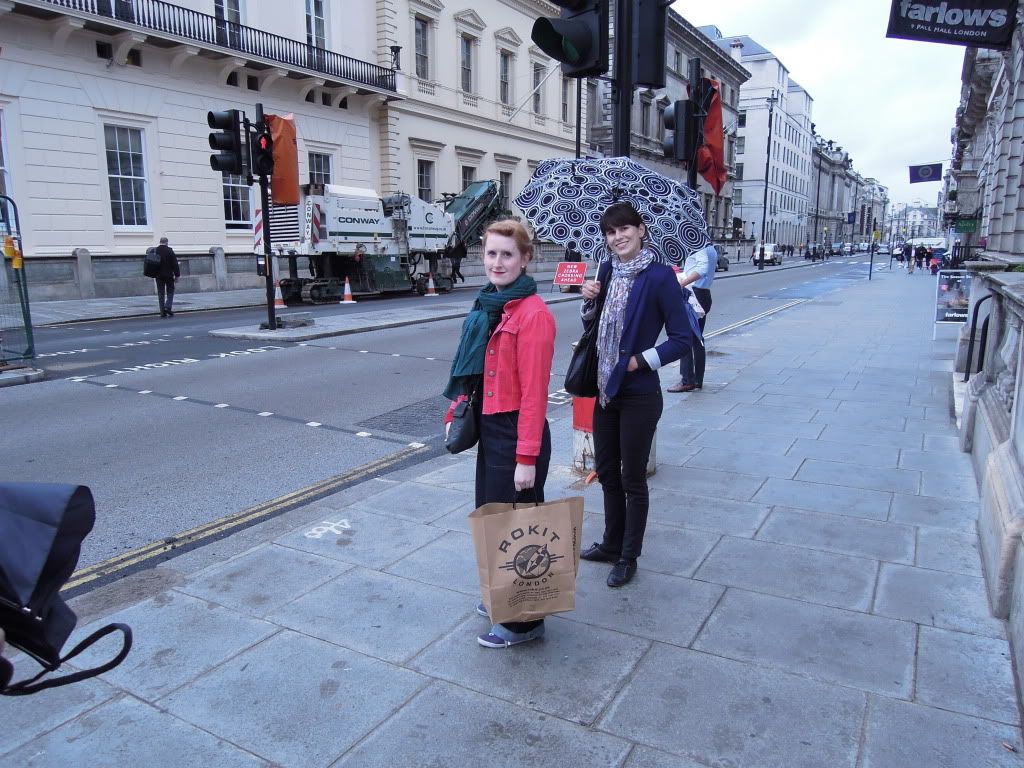 At Rokit, I bought a lovely purse, which I will show you later.
Day two, did some walking through the parks. Luckily we had sunshine at that moment. And excuse me, but London has crazzyyyyyy squirls :).
Oh yes, parks don't have to be boring!!
And they make you have weird faces. I tell you, it was the park, had nothing to do with me !! hahah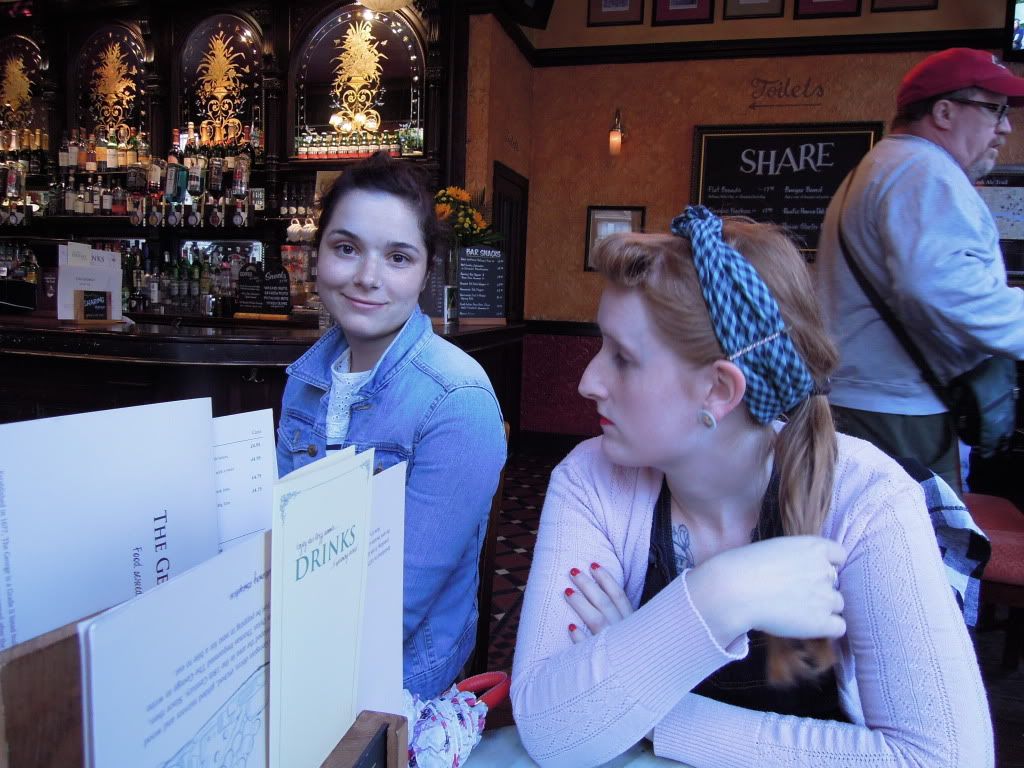 Later that day, it started raining and getting colder again, so out came Freddie. And where do you eat when you're in London. A pub of course!!! With the best Hunter's Chicken I ever ate !!!
Doesn't it look delicious!!!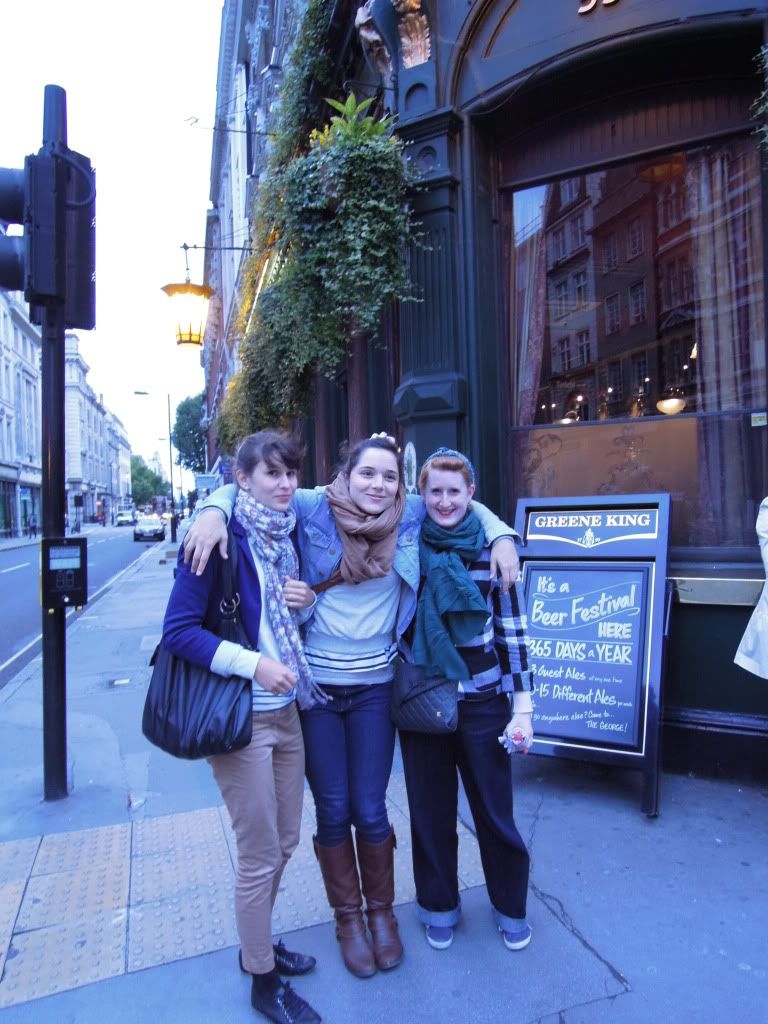 Here I am outside of the pub with my friends Karen and Jana.
Later that event, went to a pub again, but to do some drinking of course. Funny enough they put us out on the curb at 11.30 pm. That's very early for us belgian girls.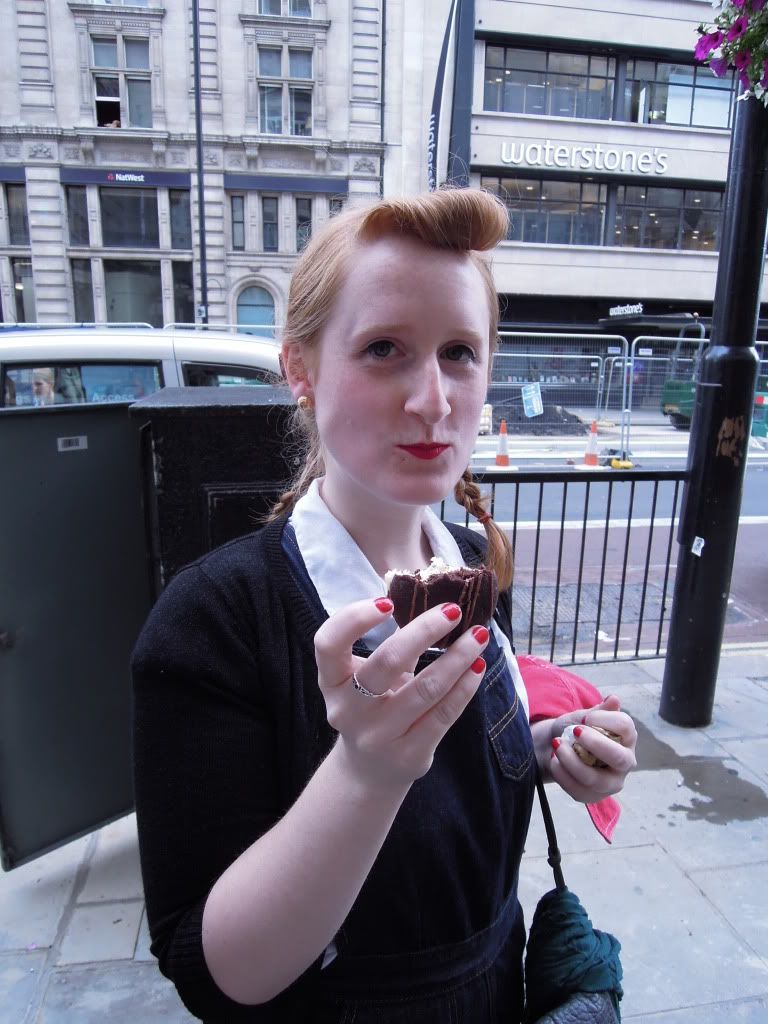 Day 3, Starbucks, thank you for the yummy whoopie pie.
Again did some shopping, but this time at Brick Lane. Found a Rokit again and bought a dress this time. It's the one I allready showed you and modelled in my ever so weird video :).
Beyond retro in Sweden, so of course in London as well. There I bought some cute shoes!

And please excuse for the giant pictures, it's because I don't have my photoshop!