As I mentioned in my last post on tuesday. I was going to A'dam (Amsterdam) on wednesday, when it was the national holiday of Belgium. A good reason to go to another country :). I went together with Jana and Hanne, 2 of my closest friends!! We really had a blast!! The weather was fine, the company was amazing, but above all what a city!! We started the day in the original part of the city where all the canals just run throught the streets. Very cozy and very very beautiful!! We found a few lovely vintage stores. In one of them I bought a pretty ring, I think from the 30s or style 30s, it has an art deco feel to it. Then in another store I bought beautiful earrings. Pretty glamourous ones. I also bought new wedges, which are beautiful, but I found them in the stinky, ugly, touristic streets of Amsterdam, which we really didn't like and went out as soon as we could. Luckilly we stayed as long as we could in the old, beautiful part !! And ............ now you can finally see my other hat I've been telling you about. I absolutely love it. I even got a few compliments the day itself. Even at one of the vintage stores (I love vintage, where I bought a dress from earlier on their website), they asked me if they could take a picture of me, for their blog/facebook. The nice thing she said, while taking lot's and lot's of picture, was that I had so many details to photograph that she couldn't stop taking pictures. But enough mumbling, now some pictures.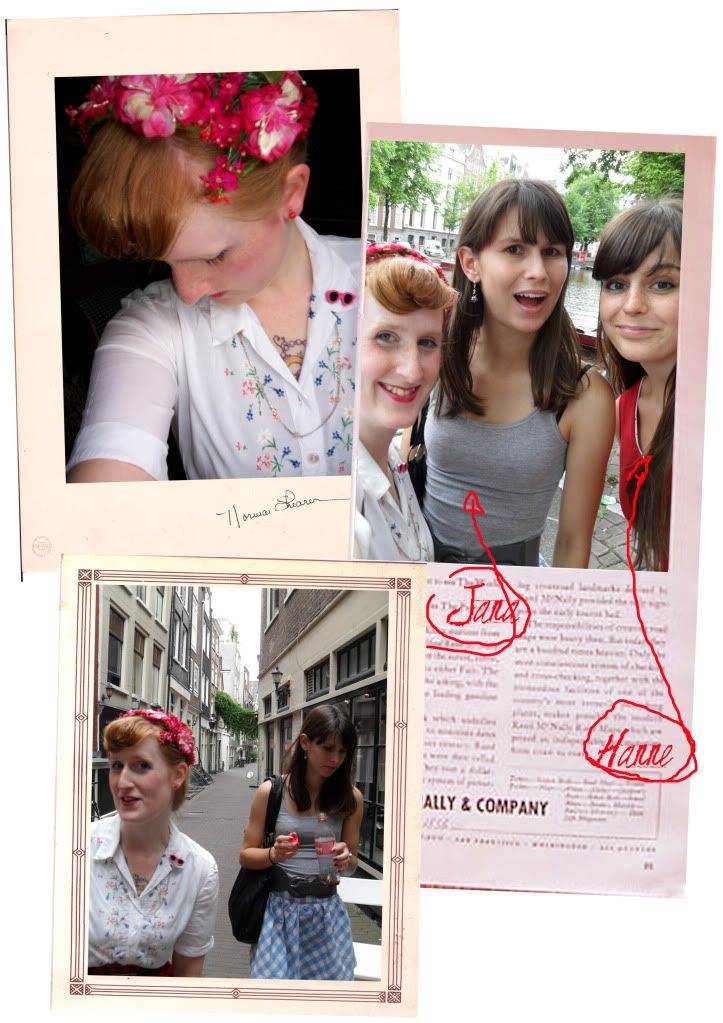 Amsterdam really has lots and lots of beautiful buildings. A lot of them from the Art Deco's and the Art Nouveaus. I fell in love with this theater immediatly. Even the inside was amazing (that picture was a bit too blurry).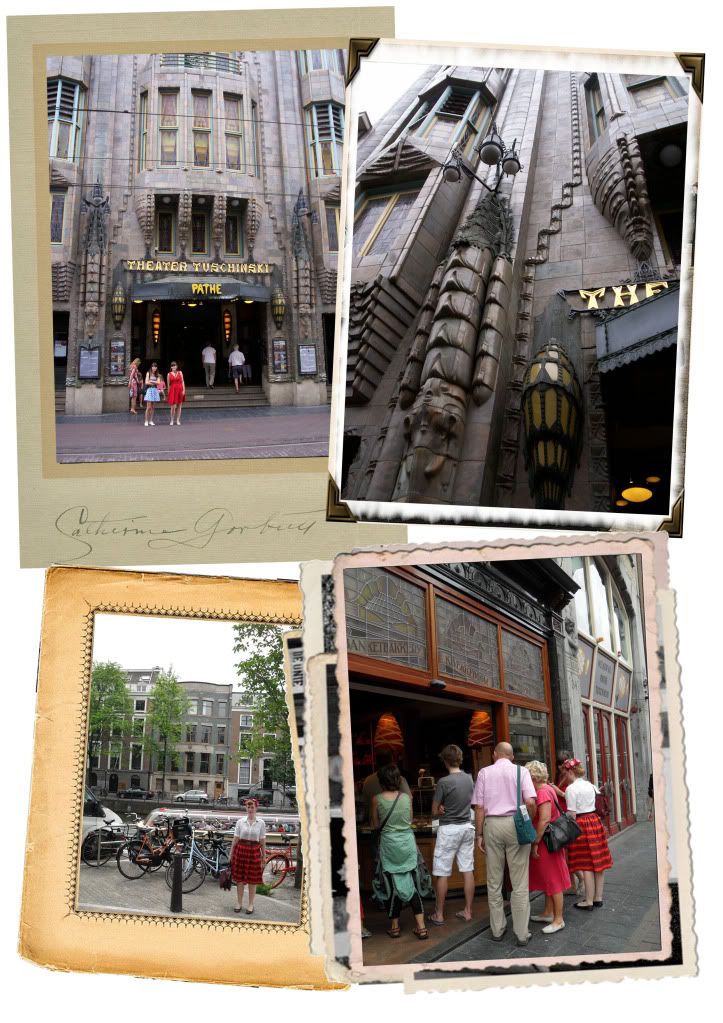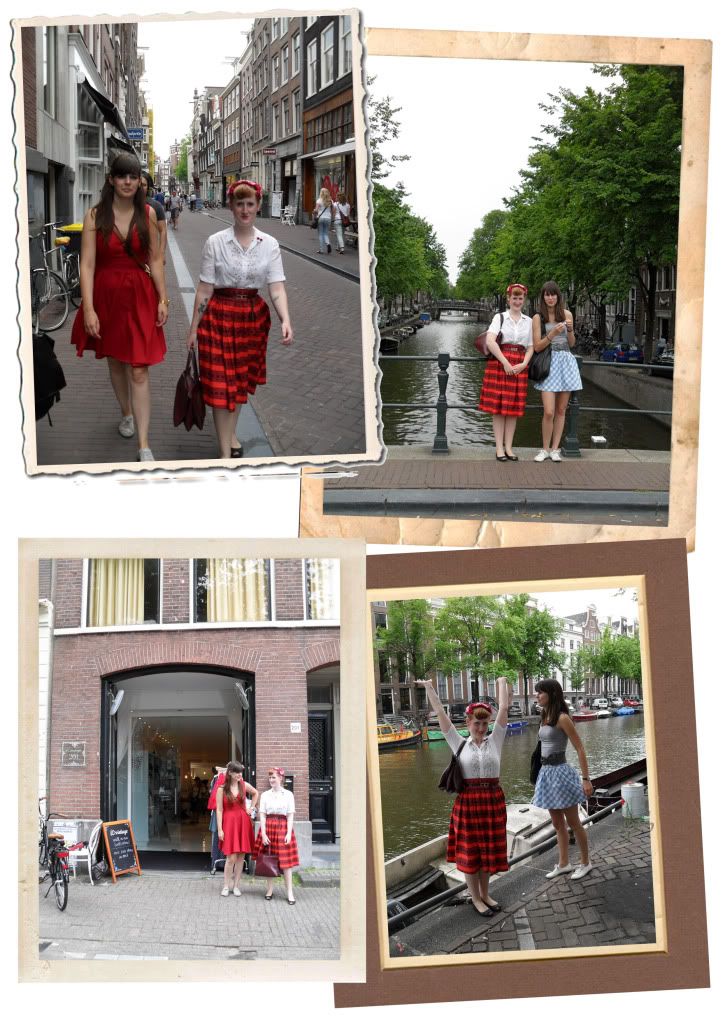 Finally, this is me looking at the clothes in the vintage store where I bought my earrings. It was called "Joosje, vintage and design".