I mentioned earlier, that I'd finally bought myself products for curling my hair or just putting more volume in it so I could do more with it. Now I put the products on damp hair. But when I redid my hair tuesday when I came back from work. I used the products again, but on dry hair. The curls I rolled up with that hairdo, were still in my hair the next morning (wednesday). So now tonight I'm going to put the products in dry hair, so hopefully I will get a much better result. But practice makes perfect :). This is by the way, how I looked when I went to sleep with the curlers in my hair on mondaynight. You can also see which products that I used. I bought these, due lack of finding the ones I wanted. You can also see the curls when taking the curlers out (right) and the curls when I combed then a little bit (left). Oh yes, please mind me without make up :).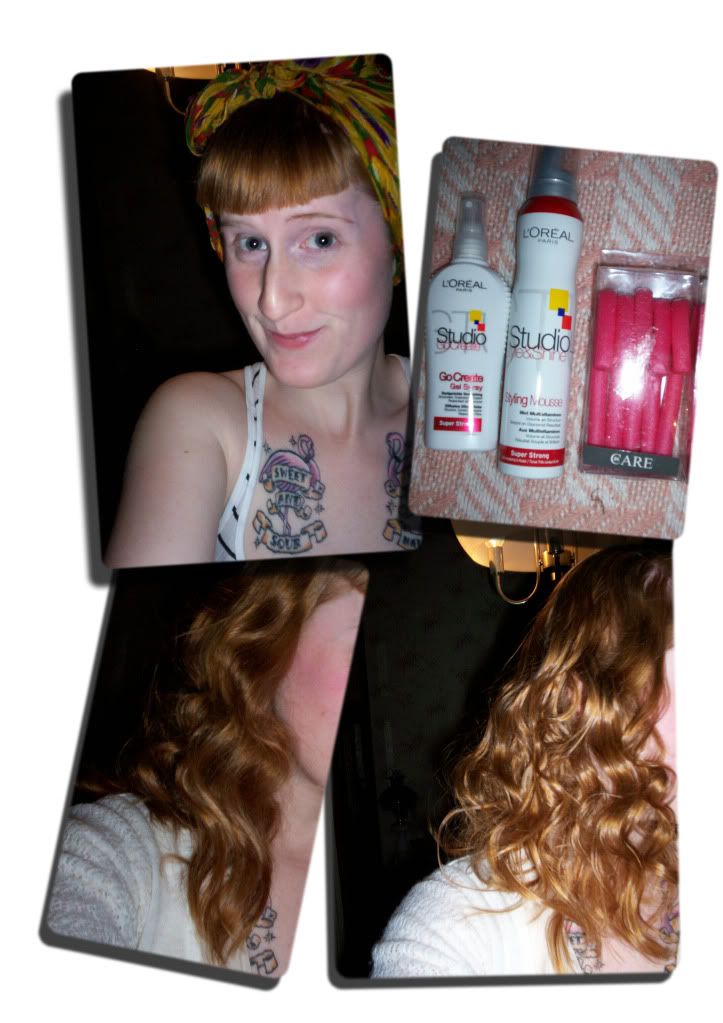 Now I allready tried 3 different kind of hairstyles over the past 2 days, since I've started with the whole hairexperiment. The first one wasn't bad, but I need to buy more pretty hairclips, ones that hold very well in the hair. But as I said, it wasn't bad for a first attempt.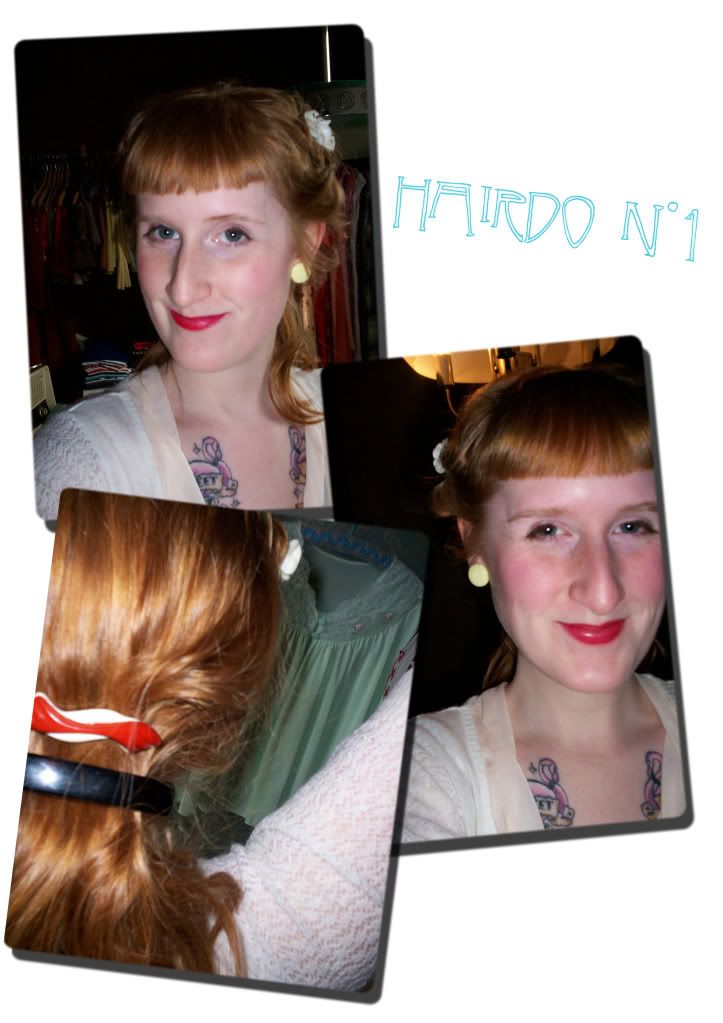 Now the second one the curling with bobby pins worked better but the hairelastic wasn't that pretty when you look at the back of the hair. So another conclusion, I need now bigger hairclips for holding more hair then just a decoration hairclip.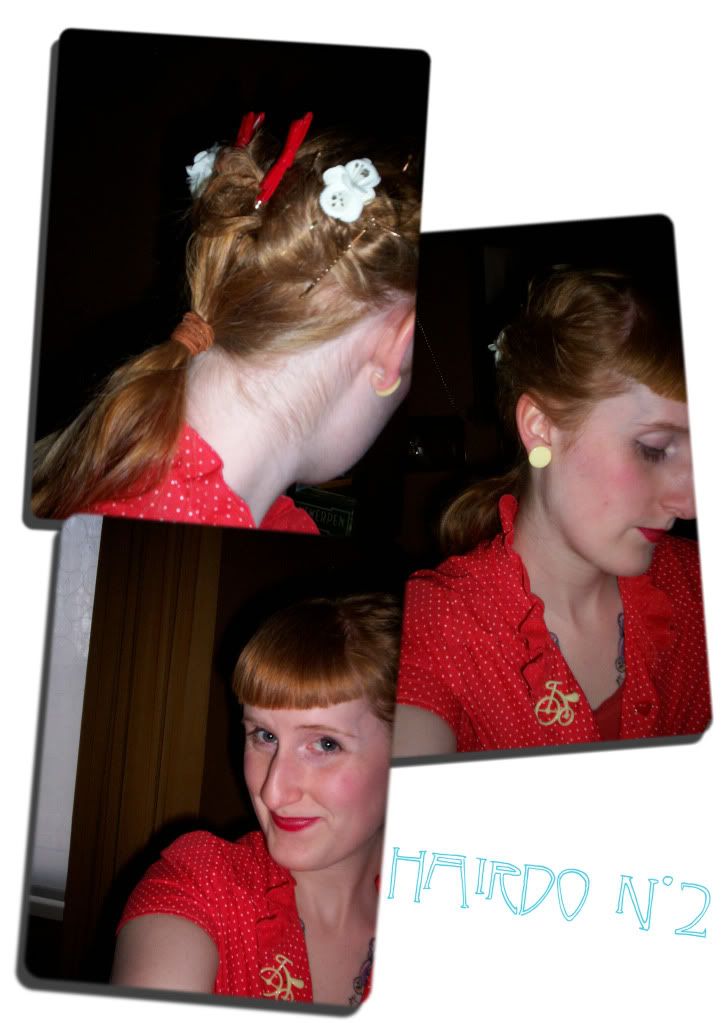 Then finally the third but in my opinion, my best hairdo of the 3. I made some sort of Victory rolls. But the best thing about them is. I rolled them at 10.00am and at 1am, so 15 hours later, they still looked almost exactly the same. They didn't drop an inch. So conclusion, my products really hold the hair in place.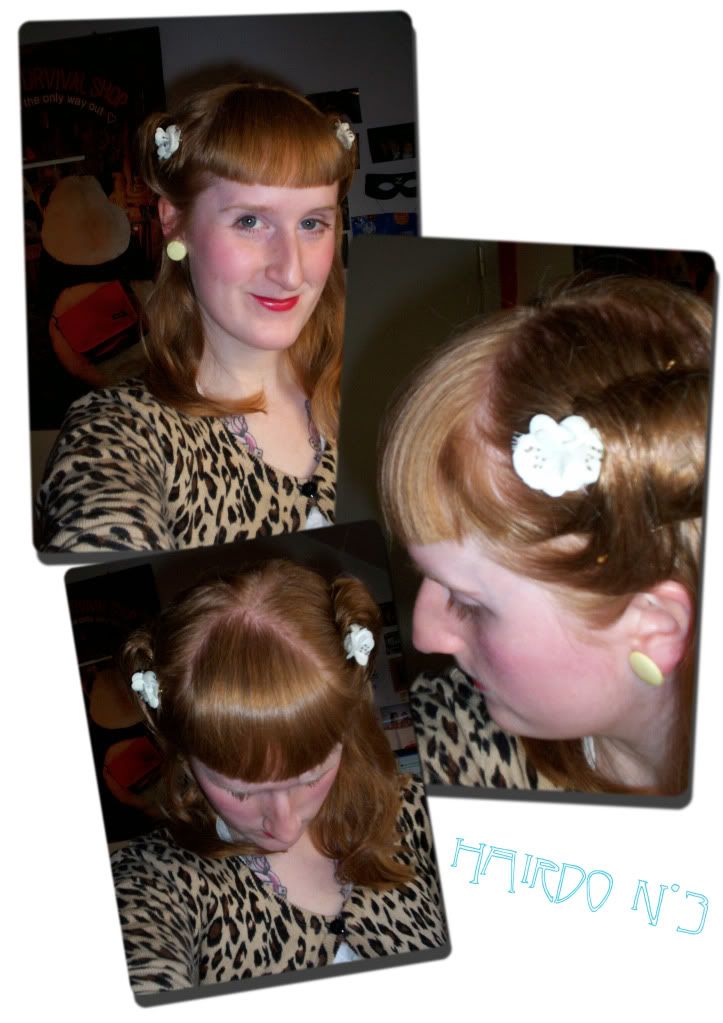 The annoying thing about doing my hair is, that the leftside is always prettier. But again, practice makes perfect I guess.