Yesterday I felt like baking cupcakes, which had been long ago seen I've done that. I enjoyed my baking time and the eating time afterwards wasn't bad either!! It also was a very easy and quick recepy. The cupcakes were super fluffy.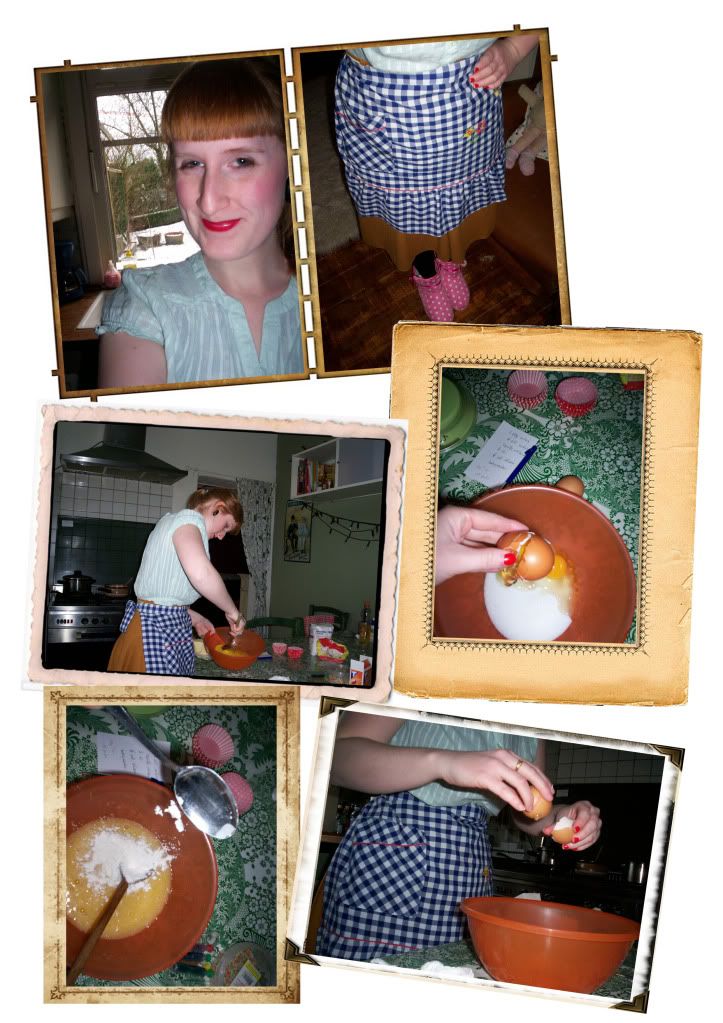 I made the dough look pink, unfortunately I didn't have enough dye, so it became it cute pale pink. The best part about baking cookies or cakes is that you can lick the spoon afterwards!!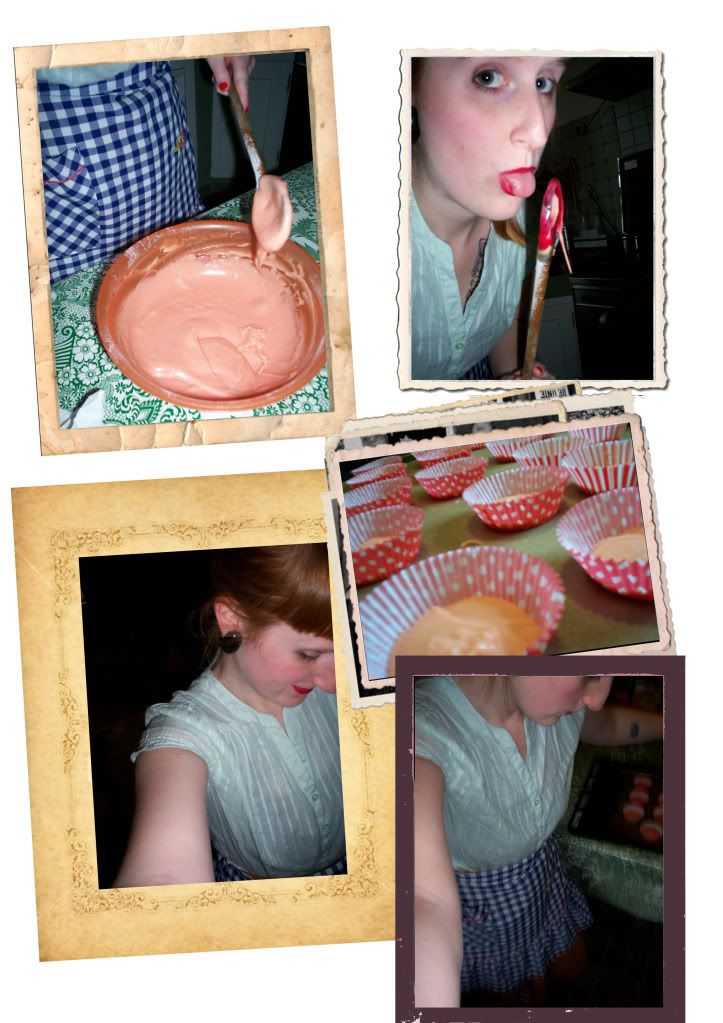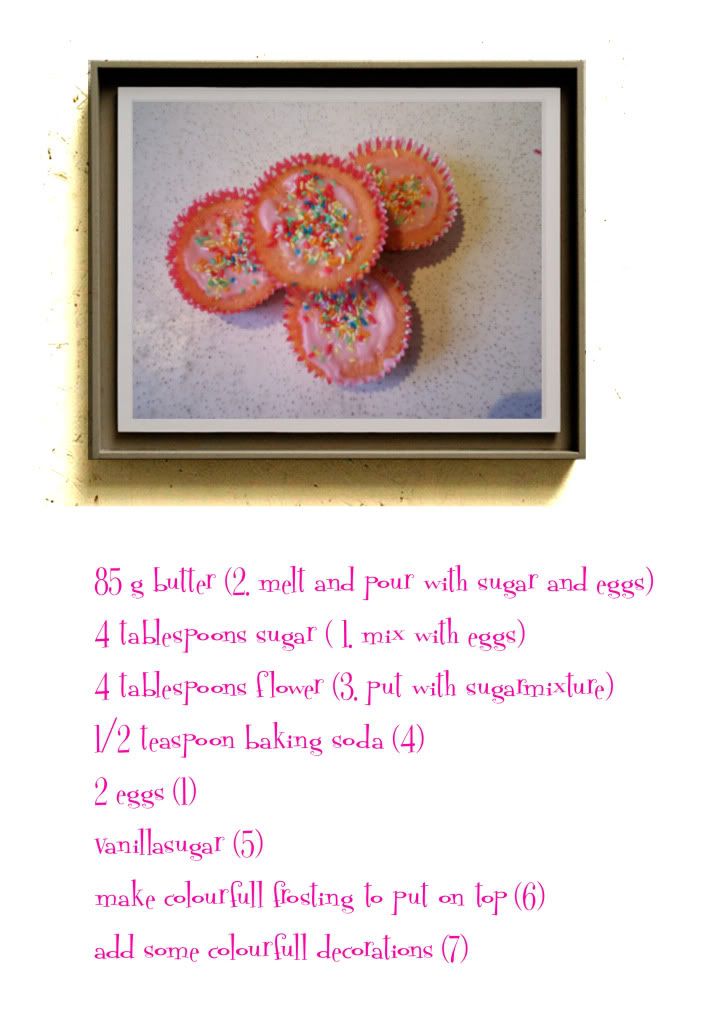 (somethings I forgot to mention bake at 180°C for about 15 min, depending on your oven).