This is mostly all that I bought the previous 5 weeks. A couple of things that I bought on Ebay I allready showed you earlier. Again most of these things that I'm going to show you now, are things that I bought when I went shopping with my birthday money, which is always fun to have :), shopping on other people's account. The first things really didn't cost me a whole lot !! These 3 dresses, which still need to be altered, only cost me 50 cent each, which is hardly anything. Okay, they're not perfect, but for 50 cent, a gal can't complain. The dress underneath, which I just bought yesterday. My one month workanniversary at H&M was passed, which means, from now on, I get a 25% discount on everything at H&M, so to celebrate I bought this pretty dress. Which kind of has a 40s feel to it. And off course, seeing that it has nuts on it, it makes it extra cute!!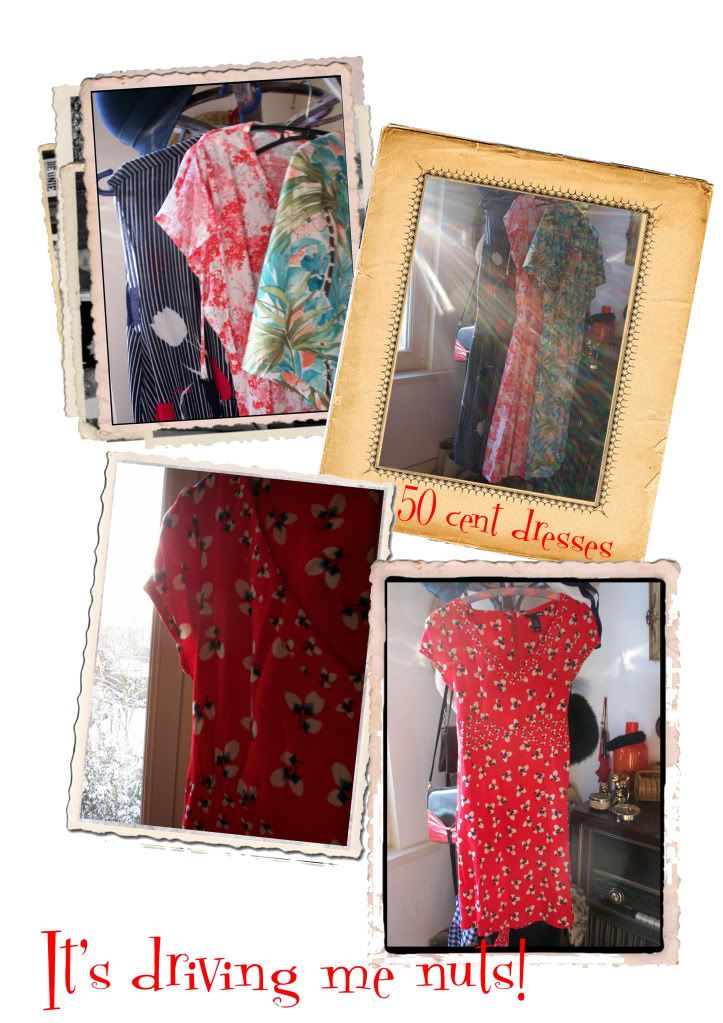 As it is getting colder and colder, this morning it was -9°C, so very cold !!! I needed a warm wintercoat. When I went shopping with my birthdaymoney, I found the most gorgeous coat ever!!! It's in a rusty brown color, kind of like my haircolour :) and it has a fur (fake) colar on it. What even makes it more perfect, is that it has it's own matching belt to sinch in. Sinching in, is something I really like doing :). So this is my perfect rustybrown wintercoat. I paid 30€ for it, which isn't bad for a warm coat. Above the pretty coat, you can see a cute checkered black/white shirt. Which I think is very 50s, which is never a bad thing!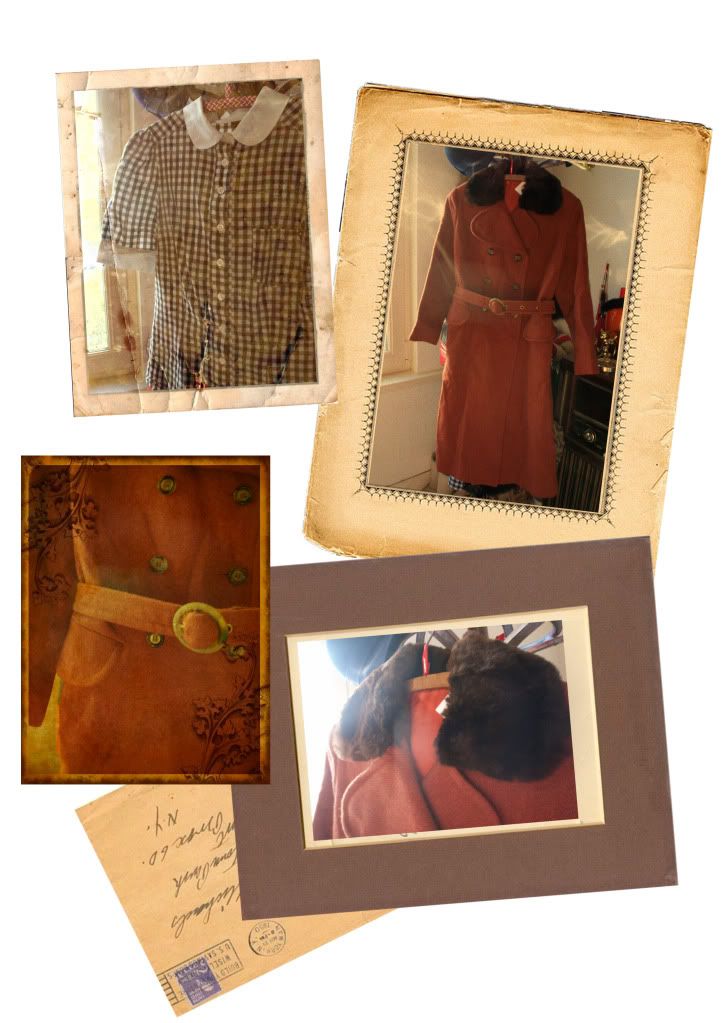 Last but not least, I bought a whole bunch of winter skirts and sweaters/cardigans. Which I really needed, as it getting colder!! A funny things about one of the sweaters/cardigans is that it's a real Tirol cardigan :) so funny, but very pretty!!