The weather was kind of sad today, so i decided to bake cookies with my new cookie cutters from Ikea. They're all figures of woodland creatures. So cute !! Then I decorated them with frosting and lots of sprinkles in different colours and tastes !! They really turned out very yummy. It was a simple recepy as well.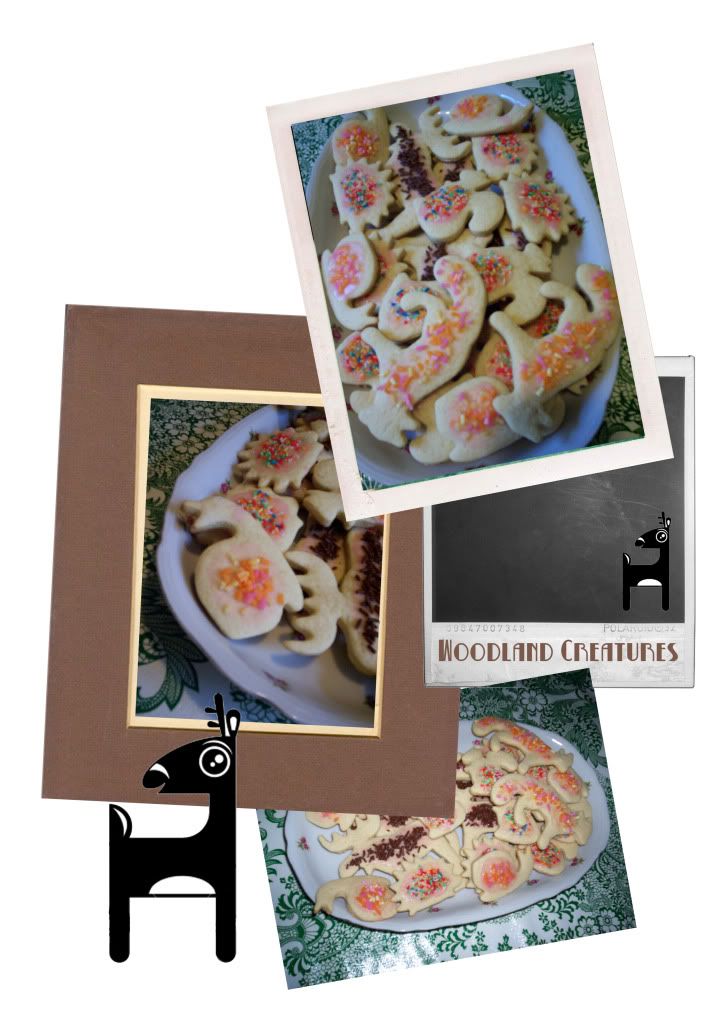 Recepy:
30 g Butter (I melted my butter),
60 g Sugar,
1/2 egg,
2 g baking powder,
150 g Flower,
Vanilla sugar,
Milk ( this you need to use to make your dough moisturize your dough, you have to watch out that you don't put to much milk in it, or your dough will be too sticky and you will have to add flower again).
The order of the ingredients is the order of how I made the cookies. Final, you have to bake them at 180° - 200° for about 10 min, this depending on how large your oven is. Because my oven at home is quite big, they were in for 15 min. The cookies don't get a lot of colour, so don't be afraid to take them out when they're quite pale, that's just how they're meant to be! Have fun baking !!