Finally here it is !! The second part of pictures of my vacation in France. My sister Evelien and me, really get along very well !! As it shows in the pictures :).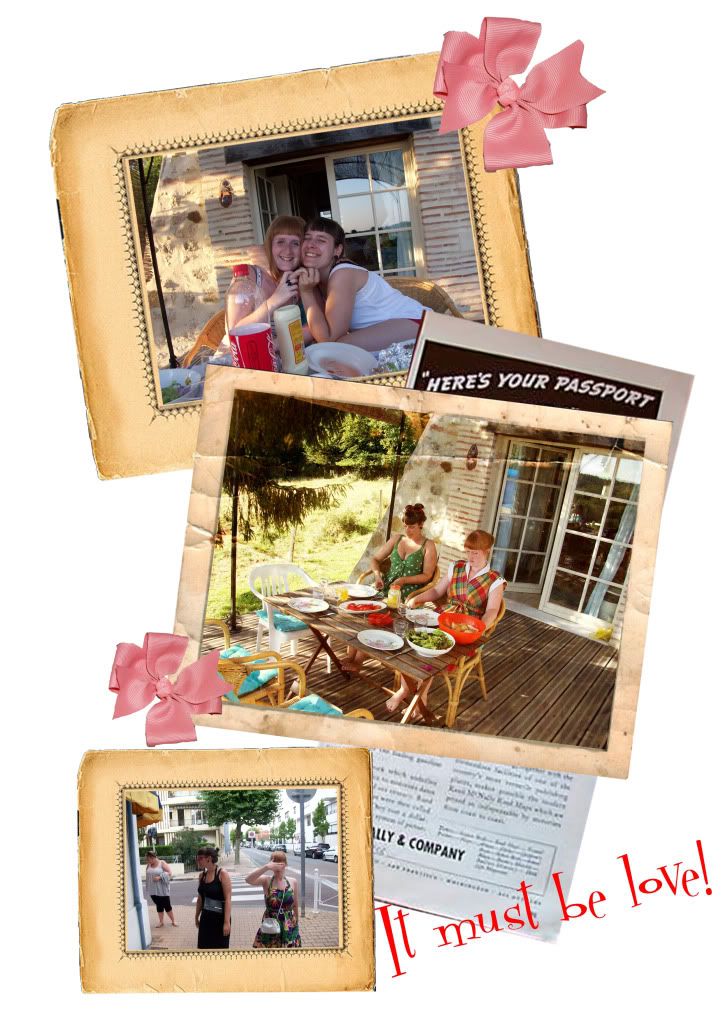 Me during the holiday! It was such a coincidence when we went on a day trip, that I came around this shop called "La Petite Maison Rouge" like it was meant for me to walk by. You can also see Michel in one of the picture. He was the cat that lived in the meadow behind our holidayhouse. He was so cute !! We fed him cheese and hotdogweeners and boy! did he love it !! This was much more delicious then the lizzards (there were thousands of lizzard in the meadow and on the porch) he ate.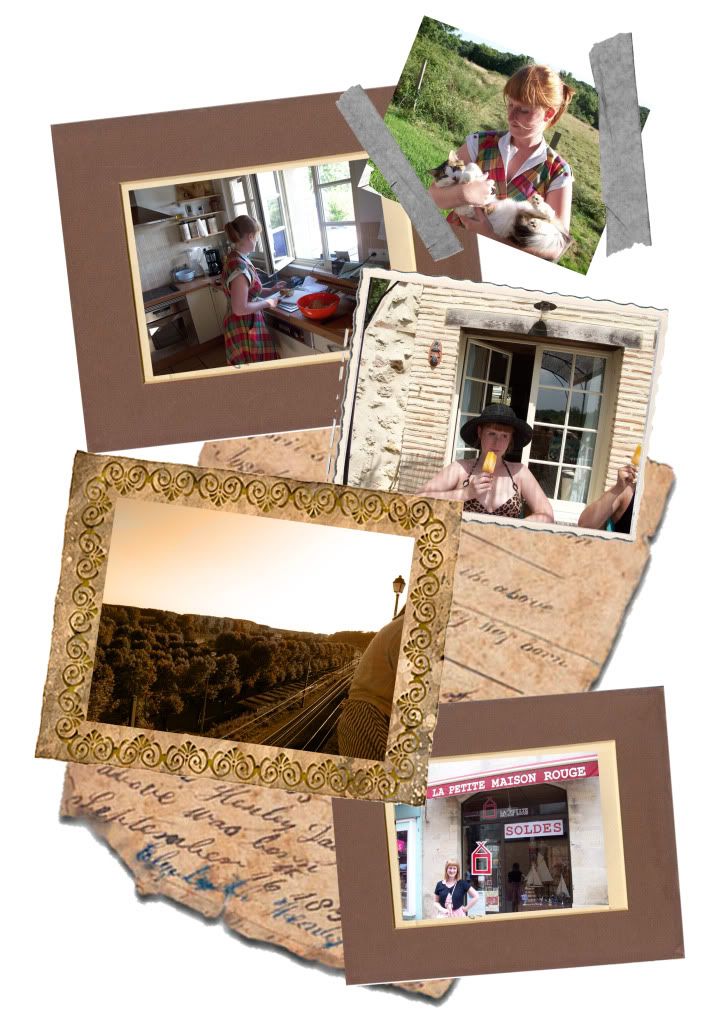 I'm not such a sportive person, but we went canoeing!! It was so much fun. Sailing down the quiet river, birds by the water, little fish swimming around our canoe. I really enjoyed it. It would be great to go back !
(and oh yes, my cd from Cry Baby arrived yesterday :) woohoo)