Here it is then, the glimpse of my hat collection. Far too small I think, but I'm working on it, to enlarge it bit by bit... It's a mixture of hats I bought, made or received. Unfortunatelly, some of my new hats I can't wear now, because they're summer hats and seeing that fall is sneeking in, it would be a bit weird to wear a summer hat. Reasons more to buy more fall/winter hats to enlarge my collection :).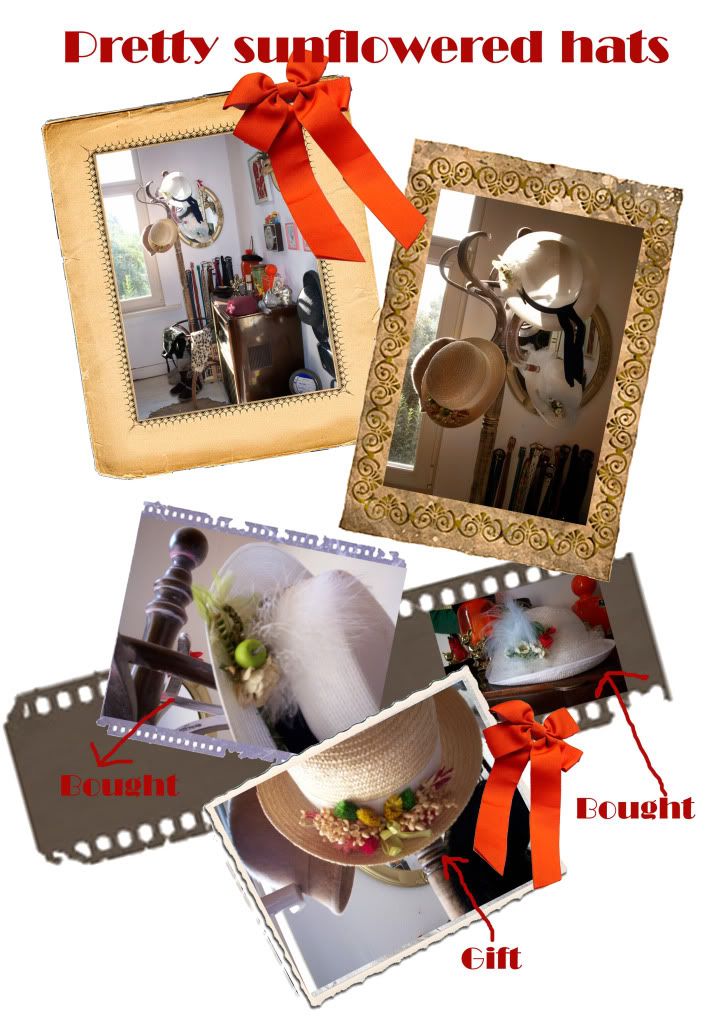 I'm so proud of my self-made hat. It's the first one that I made, can't believe it worked so well. I even have gotten compliments about it, telling me it was such a lovely hat.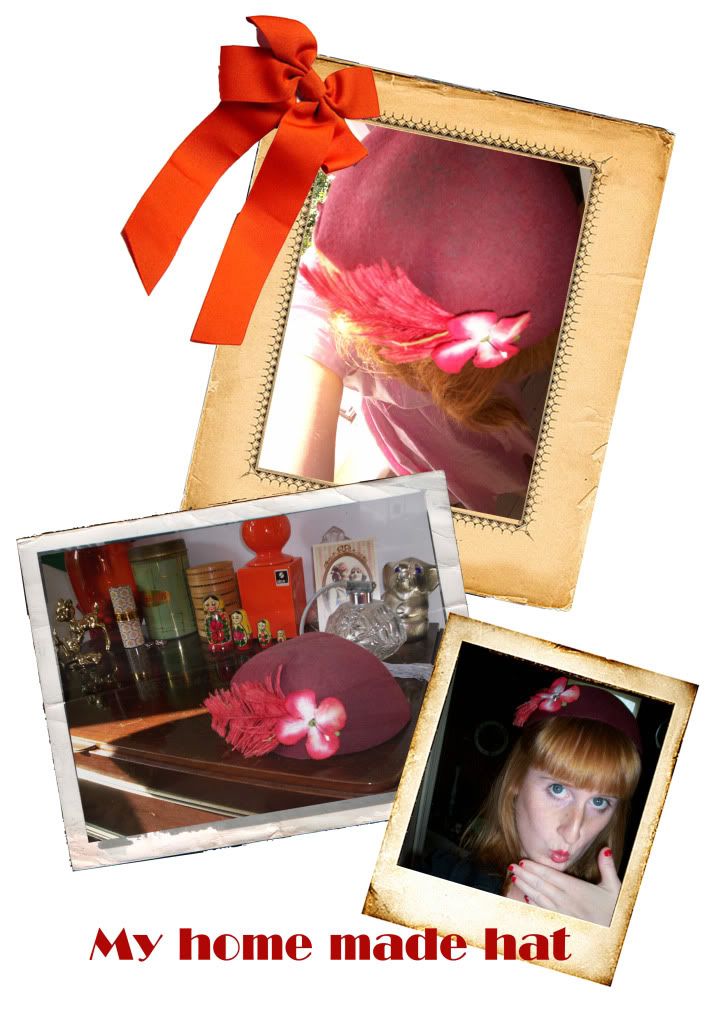 Then my lovely veiled hats :). Dramatic yet glamourous. Just have to pimp the veil a bit for daily use. Because I'm just getting into the hat-wearing. I'm not that brave yet to let the veil hang down. But no worries :) I will find an occassion to wear the veil down.