The fair on tuesday was fun. I got to enjoy good food and 6 good companiens. I'm always fascinated with all the pretty lights and the atmosphere at a fair.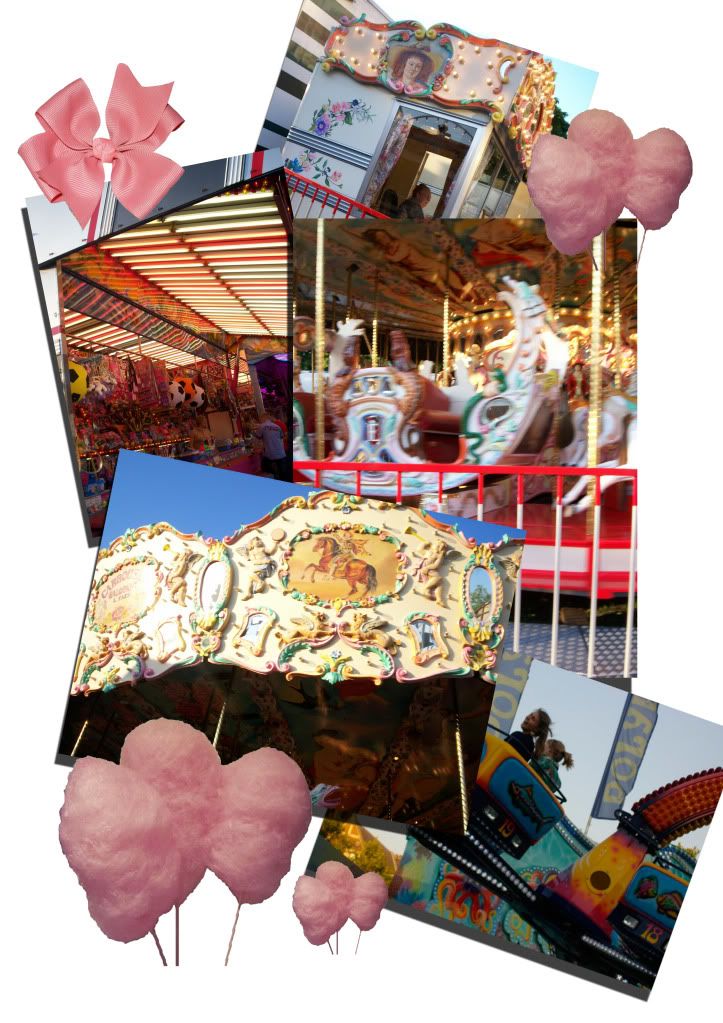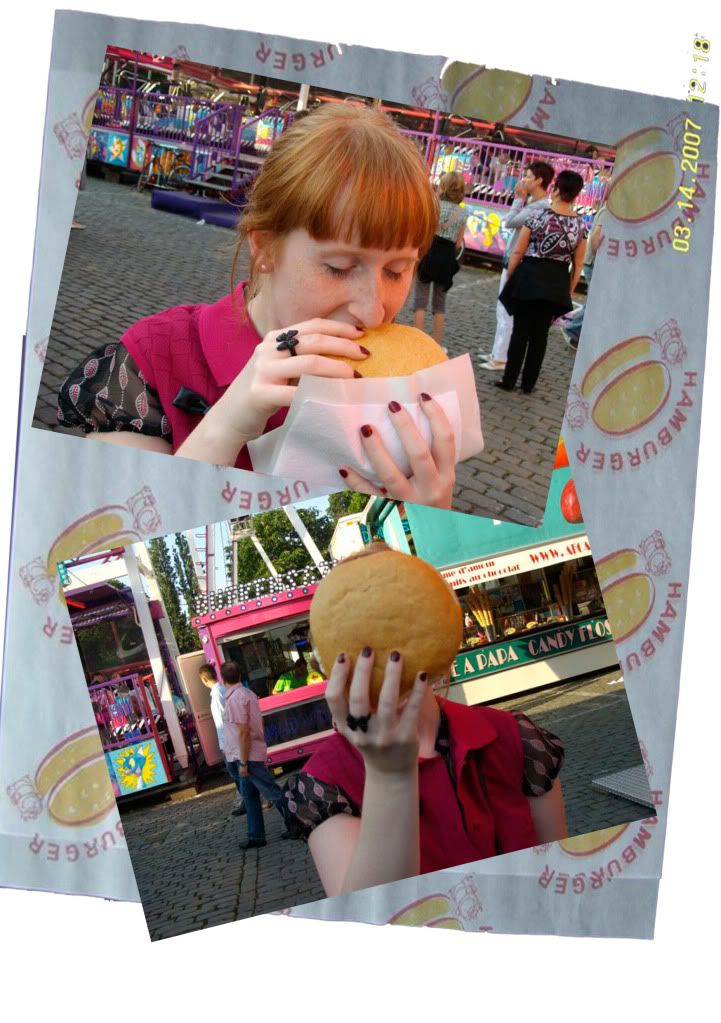 I literally ate the world's largest hamburger ever :) but at the same time a very tasty one.
And off course to seel the deal I had a cotton candy :). Who doesn't love cotton candy, pink sugar on a stick :) the best invention ever !!!